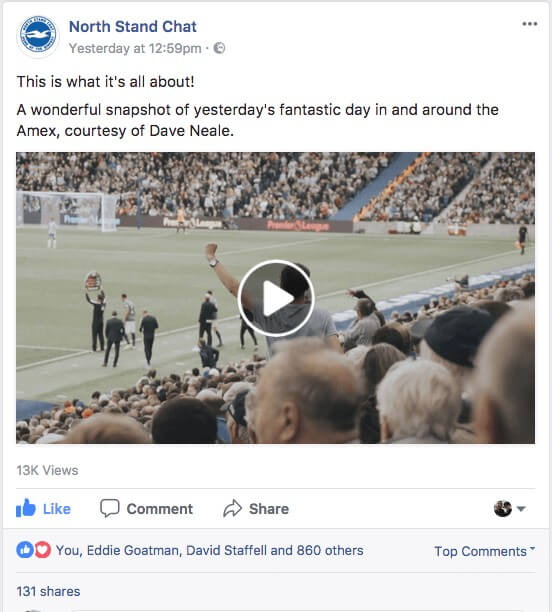 Our company director Dave is a season ticket holder at the Amex Community Stadium and made this video to illustrate what it's like being a Brighton and Hove Albion fan at the historic Premier League victory against West Bromwich Albion. It's a short and snappy edit which puts you in the shoes of a passionate football fan and highlights the emotions that are felt on a match day.
The video was shared by seagulls fan page North Stand Chat and received a great reception from Brighton fans. We'd love to make more sporting content and this has whetted our appetite for more!
We hope you enjoy it.