Are you looking for a video production service to CREATE VIDEOS for your business that DRIVE ENGAGEMENT and GROW YOUR FOLLOWING?
WE CAN HELP YOU:

Create video content that speaks directly to your INTENDED AUDIENCE
Grow your following and make you a LEADER IN YOUR INDUSTRY
MAKE MORE SALES with video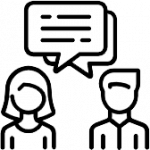 Just get in touch to easily Book a free 20 minute Discovery Call so we can learn more about your needs and start the creative journey.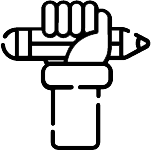 We take you through our bespoke Video Blueprint and/or strategy workshops to build a customized plan that is aligned with your brand.

Based on our findings from the previous steps, we create a video that inspires and expands your audience and encourages them to take action.
VIDEO PRODUCTION SERVICES
Video Production Services may be something your business is missing out on; a vital aspect of content marketing. We all know our response to interruptive advertising has changed and this has happened rapidly. So how can you overcome this behaviour shift and marketing fatigue with promotional video?
Read More

View Less

Think about what you do when you need an answer? Often the first port of call is YouTube or a search engine at least. What you want is high-quality answers and a promotional video will often hit the spot. You get exactly what you need. This is an opportunity to pitch to an interested audience. They have come to you after all and are open-minded. However, in effect, this is where the challenges really start.
FREE VIDEO GUIDE
Click here for free access to our video guide, where Dave takes you through which types of video work best for each stage of your marketing funnel.
We hope that it provides you with some valuable insight which in turn helps your business grow and get more results with your video content.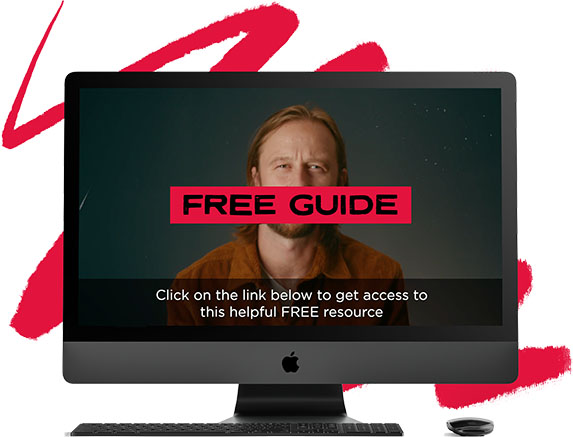 YOUR PROMOTIONAL VIDEO NEEDS TO ADD VALUE
The important shift in emphasis is in the focus on the customer or potential client. The real challenge in creating a promotional video production that is empathising with the viewer's perspective. The other important factor when filming a video that has promotion at its heart is to be able to stand out from the crowd and truly add value. There are so many videos yours needs to offer high production values and a creative approach to gain traction.
IS YOUR CONTENT MARKETING STRATEGY FIT FOR PURPOSE?
Consider whether your video marketing strategy is in tune with what people are looking for. You might have an idea that a promotional video is what you need right now. But have you actually asked what your consumers might be looking for? You might be surprised at their answers. So, whether you want to create a one off video production that promotes your brand or what to develop a full suite of promotional videos there's much to consider before filming begins.
QUESTIONS
ARE THERE QUICK WINS WHEN IT COMES TO PROMOTIONAL VIDEO PRODUCTION?
Obviously pre-planning will help you create meaningful promotional content. Hiring a video production company that offers advice and experience to help you extract the most from the filming process is important too. Think hard about what objectives your company has and the true reasons for creating such promotional content.
What are your true needs? A professional video production company will quickly know how a video could help you achieve your aims effectively. If you have a clear idea of what you want to achieve before our first meeting we can quickly offer you treatments and potential creative ideas to assist you in creating exciting video content. If you spend some energy discussing your philosophy and potential approach before you contact us it will save time and cost. When you have a destination we can help you develop the most effective roadmap to get there.
If you have specific ideas regarding what your brand stands for we can help you consolidate this and work on the best way to get your message to your intended audience.
Video is a powerful weapon in the marketing armoury but with so much competition your brand should also stand out memorably. Wild Stag Studio can help you achieve this. By being prepared and truly understanding your audience and brand values it will speed up the whole promotional video process.
KEY QUESTIONS TO ASK ABOUT MAKING A VIDEO FOR PROMOTIONAL PURPOSES
We have worked with many businesses and have a number of answers to key questions that are often asked about what a promotional video should include etc.
WHAT IS THE BEST LENGTH FOR A PROMOTIONAL VIDEO?
There is no optimum length exactly. However, be aware that concentration times have been reducing for years. But, there is a proviso. If someone is interested in a video and it is sharp, well shot, educational and engaging then people have been known to watch videos that are in excess of 30 minutes long. But these are anomalies. In general we suggest a short, well-crafted video that leaves the audience wanting more is the most effective tool.
IS THERE SUCH A THING AS TOO SHORT A VIDEO?
We feel that when key messages are prioritised and questions are immediately answered sometimes that means your job is done. What is important is not to give people too much information otherwise they can feel confused and overwhelmed. We are very sophisticated visual viewers and pick up cinematic techniques very quickly. Therefore we can create powerful, stylish messages super fast. Basically there is no rule of thumb here but shorter is probably best with notable exceptions of course. You can always make a series of very tightly produced promotional videos. If people are engaged they are often happy to watch more than one promotional film. Just remember that a targeted, concise and highly relevant piece of content is what people are looking for in the main. Small businesses benefit greatly from video, check out why here.
CAN PROMOTIONAL VIDEOS STAND ALONE?
Yes, they can but we do find that a more integrated approach to video production is far more effective. In effect you are losing out on link juice if your promotional video does not sit within a broader marketing strategy. You might want to consider just when your target audience is likely to watch your video. Is it at the beginning, middle or towards the end of their customer journey? You may need different length films depending on what they need at the time.
IF WE ARE PRODUCING PROMOTIONAL VIDEOS DO THEY NEED TO BE DIFFERENT FROM OTHER MARKETING COLLATERAL?
Hopefully your company will understand its brand proposition and philosophy inside out. A promotional video should enable you to represent your personality in a more creative and exciting way. Videos often feel more intimate and allow consumers to get behind the "brand" and begin to understand what it really represents and what makes a company tick. People buy from people and a promotional video gives you far more scope to develop a relationship that often differs from other marketing activities.
If you feel you are ready to embark on or develop your company promotional videos then it's worth chatting through your aims and ideas. Check us out and see how our video production team can handle your promotional films. Contact Wild Stag Studio today.